Associated Facilities
Olympic Foot and Ankle is dedicated to providing its patients with the most innovative foot, ankle, and lower leg care available. For inpatient and surgical care, we have associated with facilities that make this possible. We hold current, active privileges at: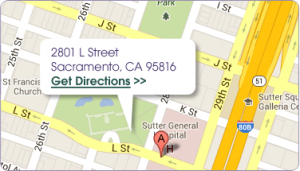 2801 L Street
Sacramento, CA 95816
(916) 454-2222
2801 K Street, Suite 525
Sacramento, CA 95816
Phone: (916) 733-5017
For more information, contact us at Olympic Foot and Ankle at 916.244.7630.